Smiling Students with
soaring results
Our results are the testimony of our achievements.
Choose the best commerce
education institute
We are Vadodara's leading institute for commerce education from 11/12th to Professional courses.
Best Coaching For Commerce Education
Welcome to U WILL PVT LTD
About Us
U Will coaching institute is a pioneer of modern coaching in commerce studies since the year 2000 in Vadodara, Gujarat. U Will is a professionally led institution by Chartered Accountants and Company Secretaries who have the experience of working with corporate giants of the nation. Established in the year 2000, the institute is highly focused on molding the careers of commerce aspirants, inspiring them to achieve success in their academic path as CA, CS, CMA, MBA etc. 
U Will coaching institute is having 9 locations across Vadodara. We are constantly expanding our footprints, not only physically but also digitally, to provide quality education to the students.  We have our online learning app on iOS and Google Play Store.
About Us
As mentioned by the honourable Prime Minister in his speech a chartered accountants are like ambassadors of any country's economic system and the Company Secretary or CS are the ones who determine corporate culture. Such professions require the best minds of the country to serve the country and UWill classes has been instrumental in providing a dedicated workforce to the country.

UWill classes has the pioneer in the field of modern Teaching for Commerce Students since 2000 in Vadodara. A team which is led by individuals who have had the experience of working as CA/CS, your dream of becoming a CA/CS is not too far away. U Will has been focusing on shaping the lives & careers of students during the 20 years of its existence.


Featured Courses
Our Courses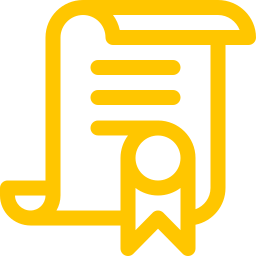 UWill Learn App
Now, you can learn your curriculum at your ease and convenience. Just, download the UWill Learn App, now.
Benefits
- You can learn at your speed.
- You can learn at your convenience.
- You can learn again and again what not understood.
Saying from my own experience of 2 years.. One enjoys studying in uwill classes... The personality of the respectable sir is very awsome And their teaching quality is at higher and next love.... Suggest uh to experience if uh are commerce army.
The interaction with teachers is just amazing . One of the best places which not only gives you the education but also prepares for the difficulties which are to be faced in real life . The bond which is created between student and faculty feels like magic. No doubt that it is the best coachings around.
The biggest achievement for u will and for us is that In commerce field the only name gets noted is u will classes and nothing ,it had been a wonderful experience for studying there the faculties are too focused about our future , energetic and creative -- proud to be a part of u will .
U Will classes is genuinely the best in Vadodara city when you opt for commerce after 10th Std. They have all the latest amenities which makes studying easy and comfortable for the students. Learning is fun here at U-Will. So Think Commerce Think U- Will.
One of the best institute for commerce students...Here What we learn with pleasure we never forget..and the best part is that students are always motivated for achieving their success... #Thanks_Uwill
Uwill classes are the best in Vadodara for commerce teachers are like a God of there subjects the only objective of there life is to educate people for commerce I have never seen such teachers in my life. Think commerce Think uwill. I am proud to be a uwillian cheers to team SAKASSAV-Sagar, Amit, Kamal, Abhishek, Sumit, Suketu, Anukul, Vijay(SIR)
It has been always a great learning experience at UWILL classes. The founders believed in providing the best of the knowledge to their students along with top class infrastructure. They stood by me and many others to make our dream into reality. They educated us and are still educating with same zeal and enthusiasm. I am great full to CA Sagar Desai, Amit Darjee, Kamal Patel and CA Abhishek Popat for their valuable contribution towards my life and education. You Will learn @ UWILL, No matter WHAT
Not one of the best but the best class in the entire vadodara. It brings the best out of students with its great teaching and learning techniques.
It's the Best coaching class... everything is discussed in detail....I would highly recommend U Will Classes.. Group discussions are conducted which helps the student to built in the self confidence😊👍
Chandramohan Sharma
Student
It all started with making my own career and now on the edge of making other's career..!! ☺️✌️ Stay blessed ❤️stay in touch❤️
Latest News
From the News